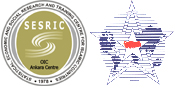 The Centre organised a training on "Plant Protection: Insects" at the premises of Senegal Ministry of Agriculture in Kolda, 700 km from Dakar, on 22-24 November 2011 in collaboration with Turkish International Cooperation and Development Agency (TIKA) within the framework of OIC Cotton Training Programme.
The Course was provided by Mr. Ayeva Bassarou, Head of Entomology Section at the Cotton Programme of the Centre for Agricultural Research in the Humid Savanna in Togo, and was attended by 40 cotton producers and technicians that are members of the National Federation of Cotton Producers (FNPC) from six different cotton-producing provinces of Senegal.
The training had both theoretical and practical (in-the-field) aspects and mainly covered the following subjects:
Recognition of Insects of Cotton

Classification of pests
Pests of the vegetative
Pests of seed

Products of Insecticides

Functioning of insecticides
Main chemical families (mode of action)
Types of formulations (qualities, advantages and disadvantages)
Mixtures of products (interest and disadvantages)
Readings and meanings of symbols colour bands
The mechanism of insect resistance and the management of this resistance

Insecticide Treatment

Safe and effective use of pesticides
The security measures before, during and after treatment of products

Plant Protection Program in Effect in Senegal (SODEFITEX / FNPC)

Program of plant protection and plant health recommendations
At his closing speech, Mr. Moussa Sabaly, President of FNPC, expressed his appreciation for SESRIC and TİKA for organizing such a beneficiary training in Senegal and his heartfelt wish to continue this kind of cooperation activities with different African countries.
Video
Documents
Photos