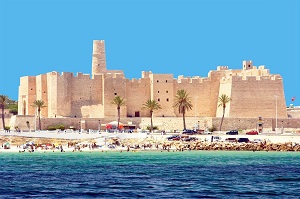 A 5 day Training Course on "Introduction, implementation and use of OIC/SMIIC Halal Standards" for the benefit of French speaking OIC Countries in Tunis, Tunisia, on 17-21 December 2018, will be held in partnership between SMIIC, SESRIC and National Institute for Standardization and Industrial Property (INNORPI) of Tunisia.
The objective of this training programme is to encourage the harmonization of Halal Standards used in the OIC and internationally by aiding in the adoption and use of the OIC/SMIIC Halal Standards.
The training will inform SMIIC/OIC Member States regarding the procedures for adoption, implementation and use of the OIC/SMIIC series of 3 Halal Standards whilst providing training in SMIIC Information System (IS) and Technical Committee (TC) work.
This foundation training is designed for OIC/SMIIC Halal Food users and auditors from certification bodies who will be qualified to audit food producers and slaughterhouses according to OIC/SMIIC 1: 2011 General Guidelines on Halal Food with practical cases and onsite visits to Halal certified companies.